Plus Free Shipping & Returns

Try NYC'S Best New Luxury Candle Brand RISK FREE. We know it can be tricky buying candles online, but we have your back with our free returns service.
There's a reason why we sold out in NYC's Nolita Market in a day and a half. Customers simply love our great smelling candles. Hurry before they're gone!

"Awesome candle! Worth every dollar! Lasts forever, smells amazing and is very high-end. This isn't just a luxury candle, this is an experience. Made with safe and clean materials that smell good. Highly recommend to EVERYONE!"
Anselmo G., South Dakota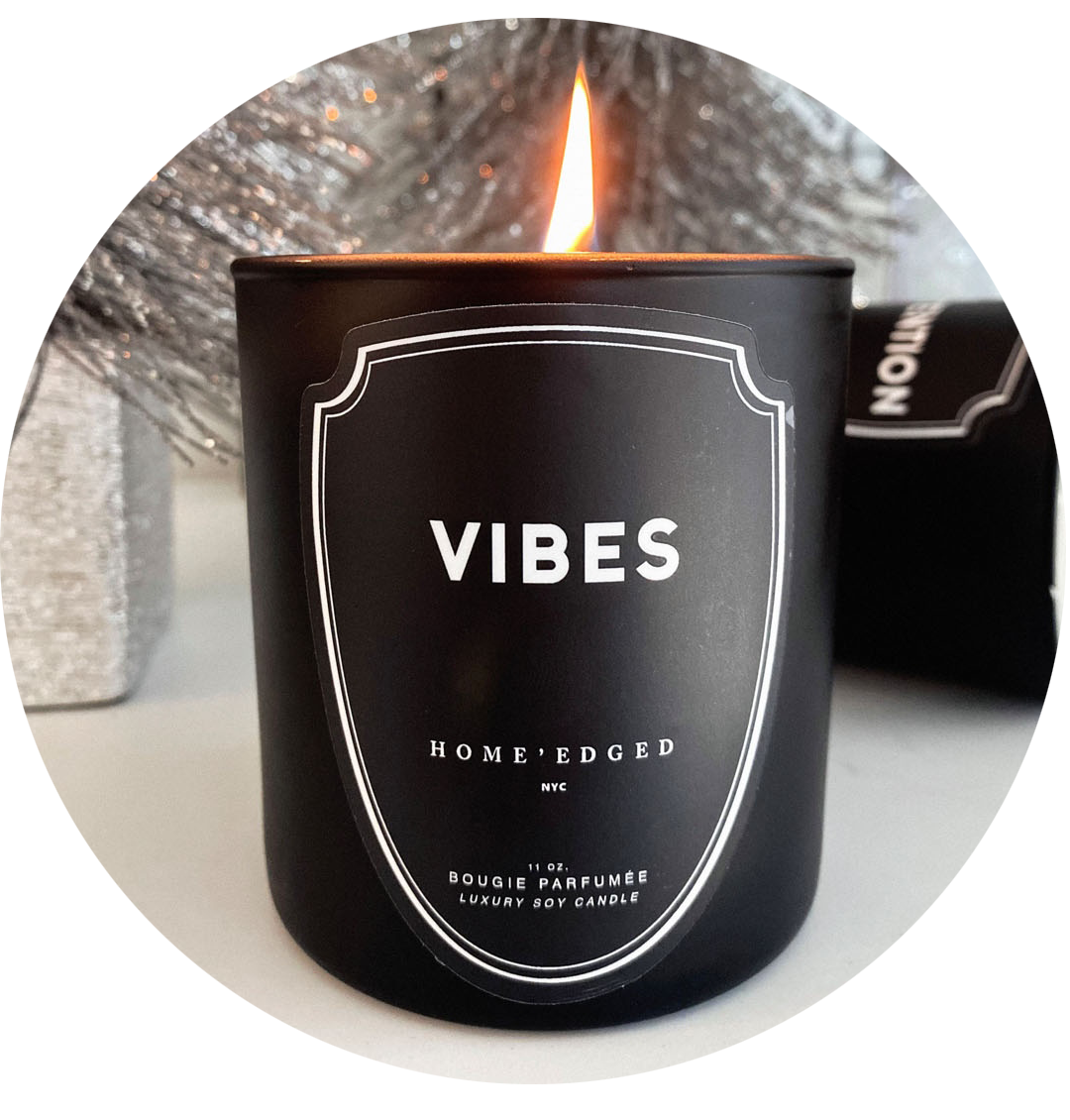 Tired of wasting money on candles that don't last? Us too. Our 11 oz. luxe candles will last approx. 65-80 hours giving you a long candle burn.
Unwind without guilt. Our candles are made of a premium soy-based candle wax which means you can enjoy a candle without harmful chemicals polluting the air.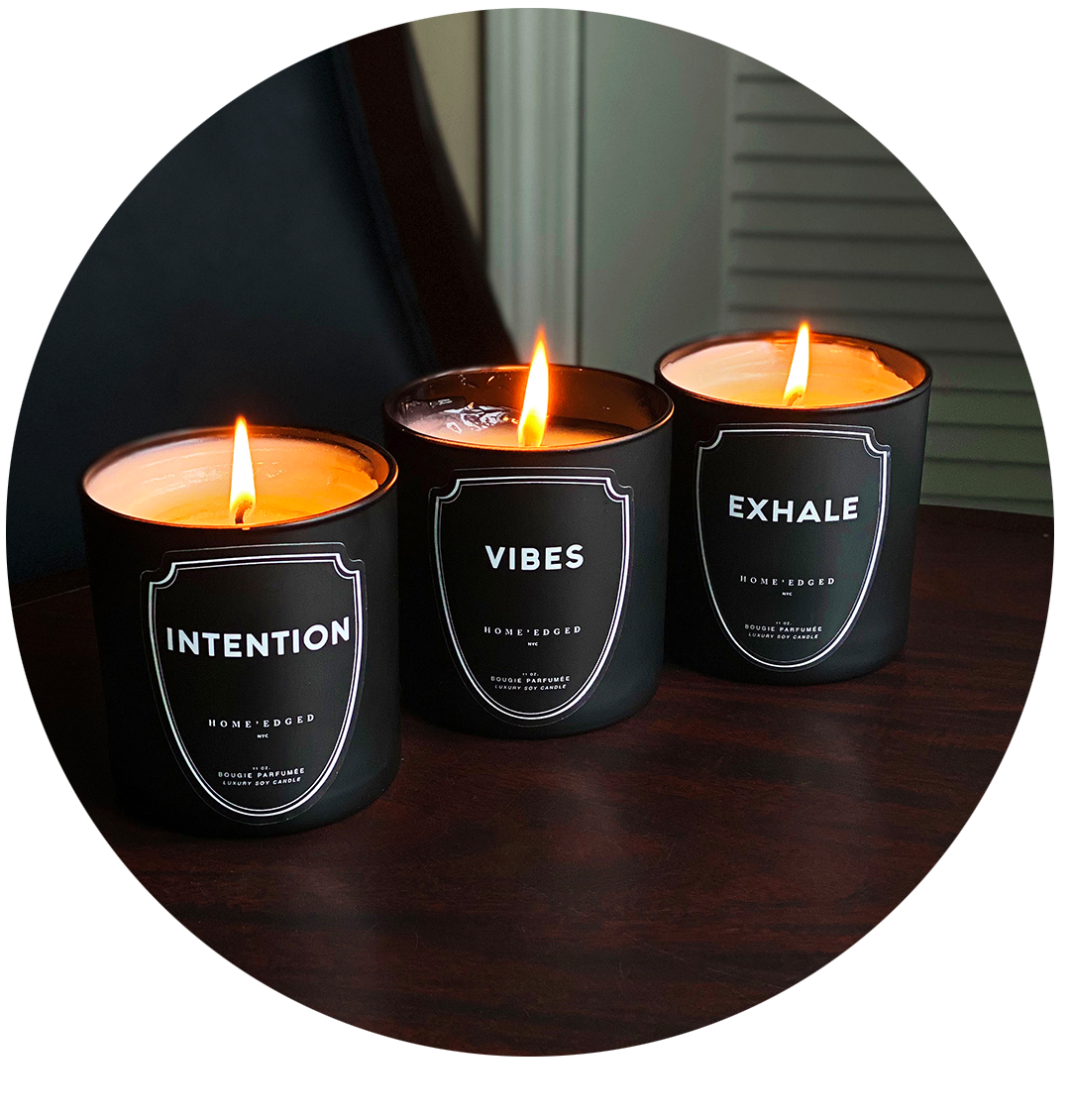 With every light, you'll enjoy a multi-layered scent experience that will have you wishing you bought more.

"Got my HOME'edged candle today. Smells SOOOO good!"
Matt V., Charlotte
"I would love to take a photo but two friends of mine took my Exhale candles from me. Today I'm sitting by the fire place with all window shades pulled wishing I had my Exhale candle. I'll be placing my order now and remember to keep my candles locked away so that my friends cannot take them in the future."
Teresa G., California

"I bought this candle for my boyfriend, he burned it every night and he loved it!! He appreciates good candles so that's a win!! These guys are the best...ran across them totally by luck at an outdoor holiday market. I feel like I made two new friends."
Patti L., New York City

"Gave them out as gifts to 30 people. They loved them. Thank you!"
James L., New York City

"This FOCUS candle is beyond amazing. The scents are fresh, bright, yet masculine all at the same time. It's super grounding and I love lighting it during the afternoons to help me unwind!"
Michelle T., New York City
"I absolutely love them all. I don't know which is my favorite."
Marissa S., Los Angeles
What makes HOME'edged NYC Candles unique?
Lighting a HOME'edged NYC candle is like taking a trip to a luxurious spa right in the comfort of your own home. Each candle has been designed for a specific time of day to help you unwind no matter what life throws your way. Feel like enjoying something with a citrus base that is energizing? INTENTION is your best choice. Need something to light during those boring Zoom calls? Our FOCUS candle offers a handsome woodsy scent that is like a hug. Feel like something a bit more seductive for after work hours? Our VIBES candle offers a romantic blend of sandalwood, musk, and amber to melt the stress away.
When does the 15% off end?
The 15% off End of Season Sales ends February 28th, at 10 PM EST or until our current inventory runs out. Hurry before we're out.
Where Else Can I Buy HOME'edged NYC Candles?
Currently, our products are only sold online and at NYC's Nolita Market.
What Are HOME'edged NYC Candles Made Out Of?
Our luxe candles are made using only the best materials we can find. We use a premium soy-based candle wax that looks creamy and offers an incredible scent throw so you can unwind in seconds.
Where is HOME'edged NYC Based?
Our candles are designed Manhattan (NYC) and each of our products are all made in the USA.
How Do I Apply The 15% Off Promo Code?
Simple. Just click the red "Get 15% off" button and the promo code will be automatically applied at checkout.
Are HOME'edged NYC Candles Clean Burning?
Since we use a soy-based candle wax, you will enjoy a cleaner burn than some of those other guys.
Can I return the candles if I don't like them?
We know it can be tricky to try a new candle without smelling it, but we know that you will totally love yours. If you don't, simply return it to us. Candle must be unused and in original packaging.